Message from the Chairman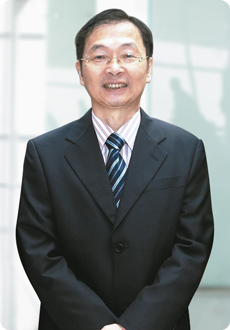 GIGA SOLAR MATERIALS CORP. (stock symbol:3691) is a leading manufacturer of PV conductive paste in the world. Our main products are three kinds of conductive paste known as rear Al, rear Ag and front Ag paste.
The company used to be the Opto-Electronic Material Div. in GIGASTORAGE and we applied for stock exchange as a public listing company in 2010. Ever since the company establishment, we have insisted on keeping good management of our company and concentrated on our main business. We also dedicate ourselves to working on our superiority of "R&D innovation, sincere service, superior quality and leading technology."
GIGA SOLAR will continue to work on innovation in compliance with the PV industry of constant change. After the initiation of professional service, we will inspire ourselves to accelerate technical innovation regarding materials for different industrial fields and therefore build a momentum for the development of the whole company.
By continuing to collaborate with customers for development of high-efficiency new products, we aim to boost our market share gradually. Despite of the boom-and-bust business fluctuation, we achieve good performance and return the profit to the investors and shareholders to promote the social & economic progress.
We place emphasis on morality and insist on complying with the law. We expect to contribute to our society based on our management philosophy of long-term environmental protection.
Chairman
Mr. Jimmy Chen