Quality Management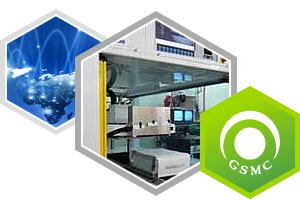 Quality Polic
Quality
"Quality is the essence of Giga Solar". We strive for continuous improvement in product quality and production efficiency, because we believe "quality is thebest competitive strategy".
Technology
To maintain a competitive edge, our strategy is always to step ahead of the current technology and making breakthrough to fulfill customers' needs, as that being our driving force of sustainable management and continuous self-improvement.
Innovation
As technology progress by the minute, we strive making our products to become the industry's standard not only to our existing customers but also to expand our clientele.


Service
"Customer-oriented service" is the core of Giga Solar; we value not only the communication before sales, but also firmly believe the philosophy of "the beginning of our service starts after the delivery of products".

Certified by International Standards
Scope:
Design and Manufacture of Solar Cell Paste and Electronic Paste
Scope:
Design and Manufacture of Silicon Power
Scope:
Design and Manufacture of Electrode Powder and Paste for Energy Storage Material
Green Product Management
We hereby commit to:
Establish, uphold and continuously improve environmental management system. GSMC has planned to introduce product management system and be certified by IECQ QC08000 to ensure our products not only compliant with the international standard but also fulfill legal and customers' requirements. To fulfill the duty of environmental protection, thorough consideration will be taken during products design & development, manufacturing, material sourcing & selection, maintenance, waste disposal, etc., to avoid causing detrimental effect on the environment and on the human beings.

Green material selection
To ensure products are compliant with EU directives, RoHS(Restriction of Hazardous Substances)、and ,SVHC (Substances of Very High Concern) in REACH regulation, material sourcing & selection during products design & development must meet the Management Regulation For Environment-Related Banned Substance. Material can only be used once it's been certified. By incorporating green supply chain management, we commit to supply products with no SVHC substances as a way to lower the impact on the environment and on the human beings.。


Hazardous substances free(HSF) Management
To meet the international HSF policy, EU RoHS directive and REACH regulation, GSMC commits to continuously improve Hazardous Substance Process Management System and continuously updates the management standards that comply with the regulation. Compliance to the regulations on environmental non-hazardous substances management: to provide customers with green products, we restrict the usage of SVHC and promote the nvironmental and society awareness.

Training
Non-hazardous substances management is properly communicated to all related parties (all factories and suppliers) by training, bulletin board, E-mail, meeting, company website, etc., to ensure the management is actively conducted as a way to show our commitment and responsibility the environment.